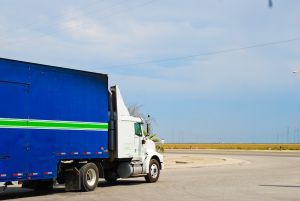 A two vehicle crash occurred Friday morning on Interstate 55 near mile marker 149 in Ste. Genevieve County, MO. The Missouri State Highway Patrol responded to the scene of the crash that involved a tractor trailer and another truck, belonging to the Missouri Department of Transportation. A medical helicopter responded to the scene to assist with injuries. The severity of the injuries is unknown and the investigation is ongoing.
As a St. Louis Missouri car crash and personal injury attorney, I handle tractor trailer and car accident cases all over the state of Missouri and in Illinois as well. It always leaves a bad feeling in my stomach whenever an air ambulance responds to a crash. Usually, authorities require the assistance of medical helicopters when the injuries are severe. I have seen so many cases where the injuries were significant and traumatic. It is important that proper medical care is sought following a severe crash.
In cases like this where the injuries are quite apparent, it is automatic that the injured car crash victim will receive medical attention. But sometimes, injuries are not felt until the next day or even the day after that. Sometimes, injuries aren't noticed for some time. Also, I have seen clients who are indeed injured but they don't seek treatment because they don't think they have time, or they don't want to come off as though they are being weak, or because they don't have the health insurance to go to a doctor. It is important for yor health to seek medical attention immediately following a car crash, especially one with a tractor trailer. The emergency room will simply check for life threatening injuries at the time but you may have suffered a serious injury that can only be later diagnosed by a spine surgeon or other specialist.