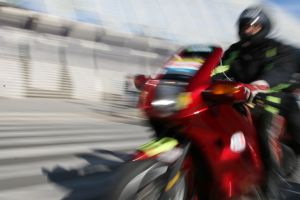 The Missouri State Highway Patrol reported that a February motorcycle accident near Stotts City, Missouri killed a man. The traffic crash report the 39 year old man died on Missouri 97 in Lawrence County, Missouri. According to reports, while riding his Honda motorcycle, the driver attemped to pass two vehicles on the highway. At that time, a Dodge truck, tried to make a left turn and the motorcycle crashed into the truck.
Missouri motorcycle crashes can be extremely dangerous because there is little protection for the motorcycle rider. It is unclear from the reports who was at fault for this crash. Perhaps the motorcycle driver passed when he shouldn't have passed. On the other hand, perhaps the truck driver turned when he shouldn't have turned. In any liability case, the injured person must prove that the other driver owed a duty to the public, that he breached that duty, such breach was the proximate cause of the injuries, and damages were sustained. An attorney can offer advice in the event of a motorcycle accident.
Motorcyclist dies after accident near Stotts City, News-Leader.com, February 17, 2011.