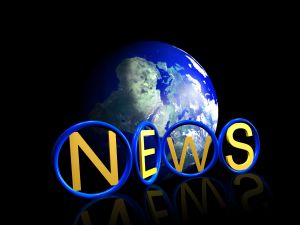 "A pessimist sees the difficulty in every opportunity; an optimist sees the opportunity in every difficulty." – Winston Churchill
The Illinois legislature has recently enacted the Illinois Religious Freedom and Civil Union Act ("Civil Union Act" henceforth) which creates a separate status for same-sex couples equivalent in benefits. Appropriate planning, knowledge and information will help you as a same-sex partner arm yourself against the additional burdens attached and conflicts with Federal law. Regardless, the recognition of same-sex relationships by the Illinois legislature is a wonderful step toward same-sex union equality.
Illinois will recognize a Civil Union for persons of the same gender, affording them all the rights, burdens and obligations of a traditionally married (opposite sex couple). This includes benefits and pitfalls of marriage, depending on your personal situation, including state-sponsored health benefits. It purports to provide Illinois taxpayers equivalent to a "married" tax status in their state tax filings. It will offer the right to make decisions on your partner's behalf in times of medical crises. It will include the right to joint tenancy in owning real property (if one partner dies, the other inherits the remainder). It will provide health benefits if these are state-sponsored benefits with no contractual exclusions. This law will provide you the right to refuse to testify against your partner in court proceedings.
However, it will also impose the burdens of divorce and debt/contractual obligations. Entering into a Civil Union in Illinois gives explicit consent that you concede jurisdiction to Illinois in the event of a divorce. Traditionally, all states recognized the right to dissolve a marriage, even if it was licensed in another state. However, Civil Unions originating will be subject to the divorce laws of Illinois only. This includes "no-fault divorce" equitable division of property regardless of who owns what. If there is a child borne or adopted from the Union, you will be subject to the custody, child support contribution and visitation laws of Illinois at the time of the dissolution of your Civil Union. Just as I mentioned joint tenancy, a married couple and civilly united couples can be found to be joint and severally liable for debts and the contractual obligations of the other. Some additional provisions are that you must be over the age of eighteen and provide significant evidence to a licensing official that you have not entered into a former civil union with another person.
Each state has sovereignty and the right to enact laws specific to their state and independent of federal laws. Sometimes, state laws and federal laws collide and we can anticipate these problems once the rights afforded in the Civil Union Act are challenged by the federal Defense of Marriage Act ("DOMA") which recognizes only a legal union of "marriage" between a man and a woman. We must contemplate denial of federal retirement benefits if one of the partners is a federal employee. Think of the implications in the already complicated federal taxation code and our over depleted Social Security benefits program (including the unlikeliness that you could get them from the loss of your partner, but could continue to receive benefits for the loss of a former "spouse"). We can expect that these civil unions or other "substantially similar legal relationships" will not apply to same-sex couples who seek immigration status through a "marriage". There are other implications regarding alimony or spousal support that can often be deducted on federal taxes, but will not be equally recognized and will be considered taxable income.
But remember, Illinois does not even recognize common law marriages for co-habitant male/females, so this is an extraordinary step in the right direction. Along with progressiveness, we must expect clashes, challenges, legal posturing, debating, appeals and differing interpretations of the law and conflicts to follow.
I strongly recommend seeking counsel and advice from a tax attorney in your state to know your rights and the complications of these competing laws under the federal tax code (which a high ranking IRS official recently characterized as an "extraordinarily complex mess"). A probate attorney can advise you how to protect inheritance benefits, your partner's rights surviving your death and other contractual and unforeseen implications of same-sex partnerships and Civil Unions.
The Civil Union Act certainly is an evolution in recognizing that gay partnerships are equivalent traditional marriages in commitment, equity and rights and I am so pleased that our neighbors in Illinois are moving in the right direction.
"Three grand essentials to happiness in this life are something to do, something to love, and something to hope for." – Joseph Addison
I believe that the Illinois Civil Union Act gives us hope that someday, in the state we choose our family chooses to reside, we can be considered equal, to enjoy happiness, love and life as a united couple with equal rights as a man and a woman have enjoyed in marriage. I can only hope that the effects of this new law will make their way to the juries in our civil court system. Hopefully, some day, gays and lesbian couples will be given the same rights as married couples with regard to injuries and wrongful death.
Richard Wilson, A Guide to the New Illinois Civil Union Law, 99 Il. B.J., May 2011, at 233.